Over the past several years, CTI Construction has successfully completed numerous tenant improvement and renovation projects for most of the Fortune 500 companies and not-for-profit organizations in Indianapolis. We know what it takes to make it happen—whether we're working with large committees or pleasing the aesthetic taste of the company owner, CTI Construction exceeds expectations. We understand that companies can't always relocate or stop work to accommodate renovation. From design through construction, CTI Construction will work around you to complete your project with minimal disruption to day-to-day operations. For one thing, we take great pains to confine construction mess, and whenever possible we schedule trash removal and deliveries after hours. In order to minimize disturbances to tenants, we draw from qualified subcontractors and suppliers who agree to a schedule that includes extended days and late hours—they stick with their job long after you've left the office. These dedicated workers are also skilled at learning their way around a building they didn't construct, careful not to disrupt electrical wiring, phones, and computer cabling.
Our overall goal is to please the client. From appealing to the personal taste of the client to communicating with committees and the building owner, CTI Construction keeps projects moving along smoothly to a professional finish.
Case Studies
---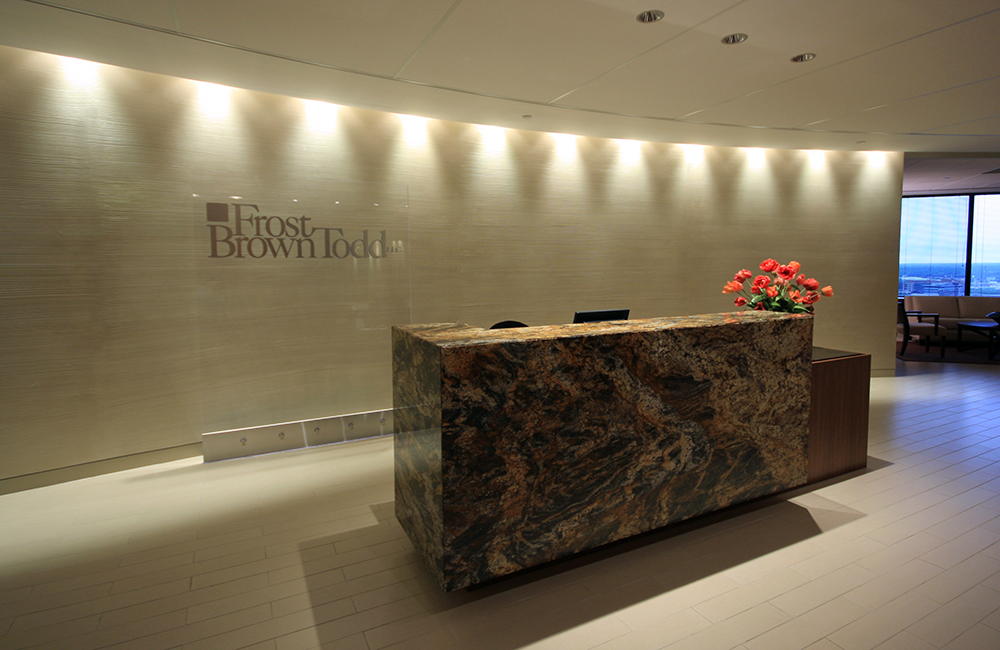 Frost Brown Todd LLC
Frost Brown Todd is one of Indianapolis's largest law firms. Established in 1955 as Locke Reynolds, they merged in 2005 to become Frost Brown Todd. This 117 lawyer firm occupies 5 floors of the Capital Center, South Tower office complex and now has offices in Cincinnati, Lexington, Nashville and Charleston, West Virginia.
---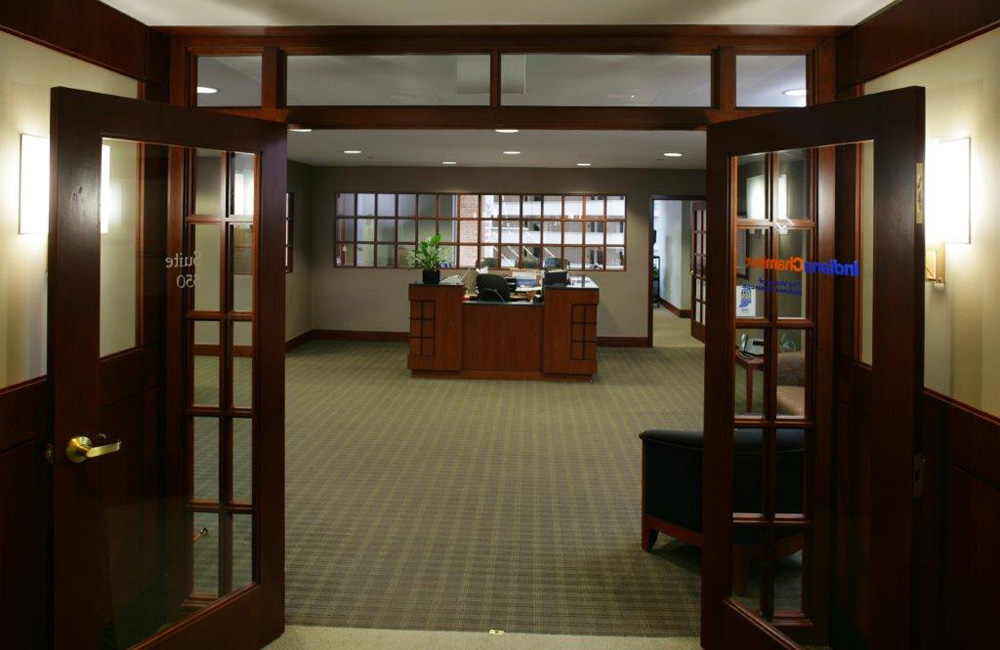 Indiana Chamber of Commerce – Indianapolis, IN
For the Indiana Chamber of Commerce, CTI Construction renovated the main lobby and a multi-purpose room, and added restrooms and an auditorium-style conference room—complete with coffee bars—capable of accommodating up to 150 people. This project involved seven stages of work that had to be completed on a strict timeline while keeping the Chamber operational and open to visitors. In order to meet the various deadlines and allow visitors to come and go, CTI developed an aggressive construction schedule that included weekends and late nights, requiring employees and subcontractors to frequently work after hours. This plan resulted in success, as we freed the Chamber to continue its activities, met each deadline, and completed the space they needed to hold conferences and best serve the Chamber's members and constituents.
---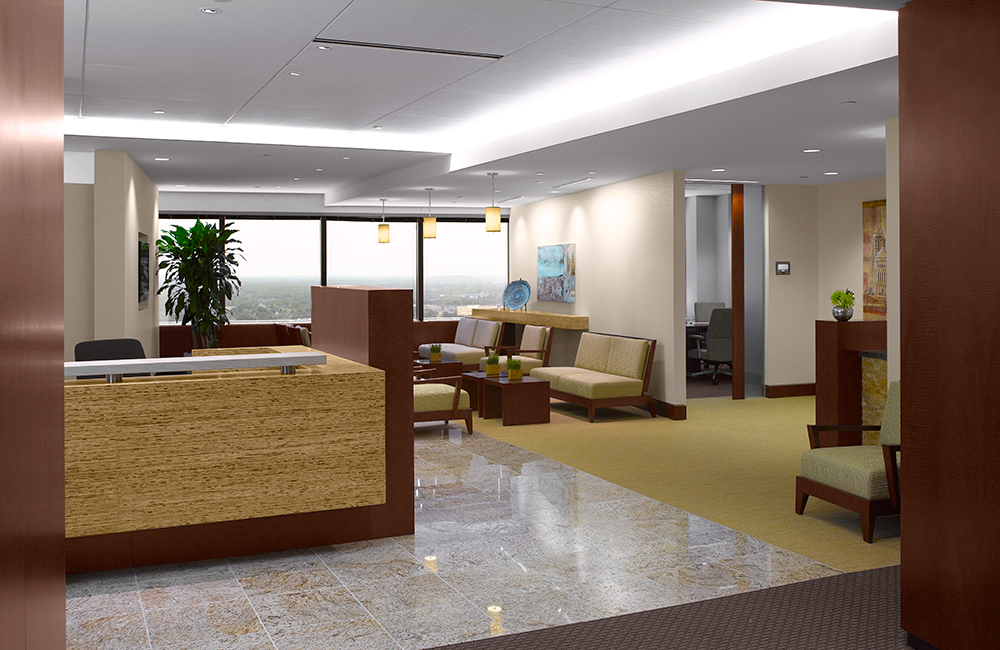 Bose McKinney & Evans
One of Indianapolis's longest established and largest law firms, this law firm occupies seven floors in the Chase Tower. Bose McKinney & Evans has over two hundred partners and associate lawyers and has offices in seven regional cities.