There's too much at stake to entrust a Healthcare construction project to just anyone. Seasoned personnel who understand the unique challenges of the Healthcare market are critical to safety and successfully seeing a project through to completion. We do that. CTI specializes in small to medium Healthcare facility construction projects involving new Medical Office Buildings (MOB), Ambulatory Surgery Centers (ABS), Oncology and Cancer Diagnostic centers, MRI facilities, Medical and Dental Groups, Hospital renovations and Private Physician office renovations. Because of our focus on this market, we understand the vital importance of infection control and contain our construction mess while working in a populated medical space, maintaining a consistently clean environment. Also, our skilled workers know their way around the overhead plumbing, wiring, and venting that are unique to medical construction. Throughout a project, clients are in constant communication with the Project Manager and can trust our experienced leaders to oversee every detail from beginning to end.
Case Studies
---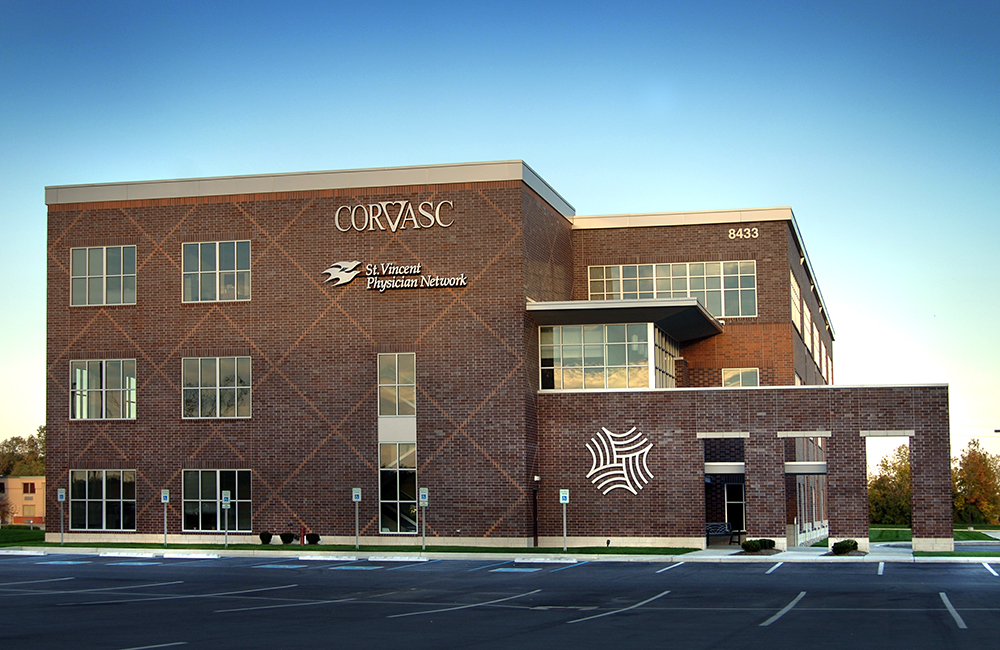 Corvasc Medical Office Building
Built in 2001, this three-story, 48,000 square foot Medical Office Building is home to the Corvasc Medical Group and provides offices for St. Vincent Health Network. Because the site was located on the St. Vincent campus in Indianapolis, CTI faced the challenge of constructing this large office building in a dense, high-traffic, master-planned medical campus without disrupting traffic, parking, or access to the adjacent medical facilities. We organized each stage of construction to accommodate flow as smoothly as possible, redirecting traffic and relocating surface parking. CTI Project Supervisors also carefully managed utilities in order to avoid interrupting service to the campus. Thanks to meticulous planning and coordination, we successfully met each of these challenges while completing the project on time and within budget. The artistic brick design and warm, interior finish of the Corvasc Medical Office Building now welcome the many patients of Corvasc Medical Group and St. Vincent Health Network.
---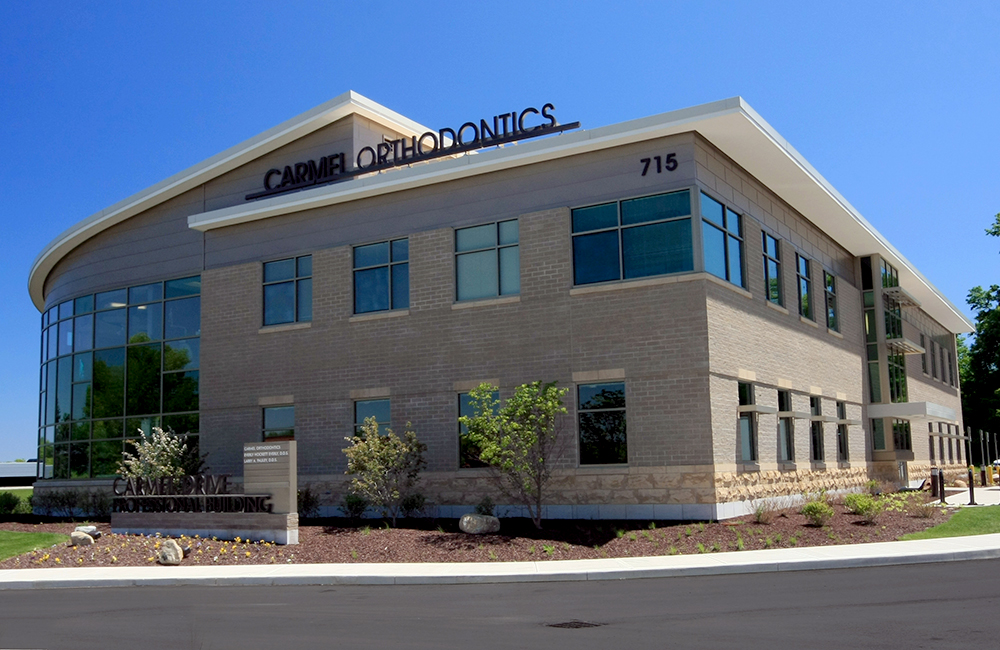 Carmel Orthodontics Building
Carmel Orthodontics building is a contemporary medical office building on well known Carmel Drive in Carmel, Indiana. Built in 2007, the two story, 38,000 sf medical and dental building offers excellent professional office space at a superb location.